Environment´s information
From Abejar the traveller gets into the Region of Pines with all its natural charm landscapes, the Black Lagoon and the Peaks of Urbión highlight, as well as the reservoir of the Cuerda del Pozo with the recreational area in the Pita Beach and the jetty. The forest provides mushrooms in autumn, as well as wonderful places and tens of streams. In traditional architecture Molinos de Duero, Salduero and Vinuesa highlight, on the North of Abejar. Following the CN-234 to the west you can see the castle of Cabrejas del Pinar and the touristic villages like Navaleno and San Leonardo. And if we decide to follow the CN-234 to the East, the traveller can go the beaches of Herreros which drive to the reservoir, see the sculptures and low relieves of the Square of the Church in Ocenilla, walk through Cidones in the Machado´s Route of Alvargonzález which passes by Pinares, or even, go to the capital of Soria, which is 30 km far away of Abejar.
Abejar
Abejar is the gateway to the region of Soria Pine forests from the CN-234, very close to the Swamp "Cuerda del Pozo". The Scots pine is the most characteristic tree species although there are oaks and junipers as well because its term is included within the LIC "Sabinares Sierra Cabrejas", and in its pine forest there are many mushrooms in autumn. There is a Truffle Fair in February. The route of Almanzor and the "Camino de Santiago Castilian-Aragonés" go through the village as well as three small hiking tours. It parish is in the Gothic style with a Romanesque baptismal font. There is also a hermitage of the "Virgen del Camino" with pilgrimage, and the remains of an Islamic watchtower. In its celebrations the rite of "Barrosa" highlights on Carnival´s Tuesday.
Tours

*The Urbión Peaks
* The Black Lake
* Santa Inés
* The Fontain of "la Fuentona"
* Canyon Río Lobos
* The Reservoir of the Cuerda del Pozo (Playa Pita).
* Molinos de Duero
* Salduero
* Vinuesa
* Covaleda
* Duruelo de la Sierra
* Calatañazor
* Muriel de la Fuente
* Berlanga de Duero
*Capital Soria
Activities
Football pitch, frontenis and hand ball, hiking, mountain bike, paragliding. Water sports in the reservoir of Cuerda del Pozo(Sailing, rowing and pedal boats, windsurfing).Ski in Santa Inés, hunting and picking up of mushrooms.
WHERE TO GO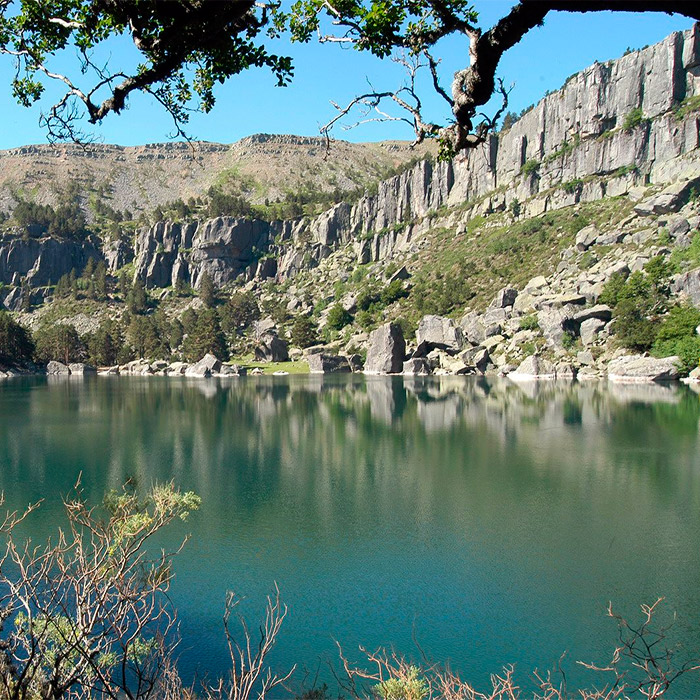 Laguna Negra
El paraje forma parte del Parque Natural Sierra la Laguna Negra y Circos Glaciares del Urbióln, cantado por Antonio Machado. Foco de leyendas y en un entorno idílico de hayas, pinos albares y roquedos...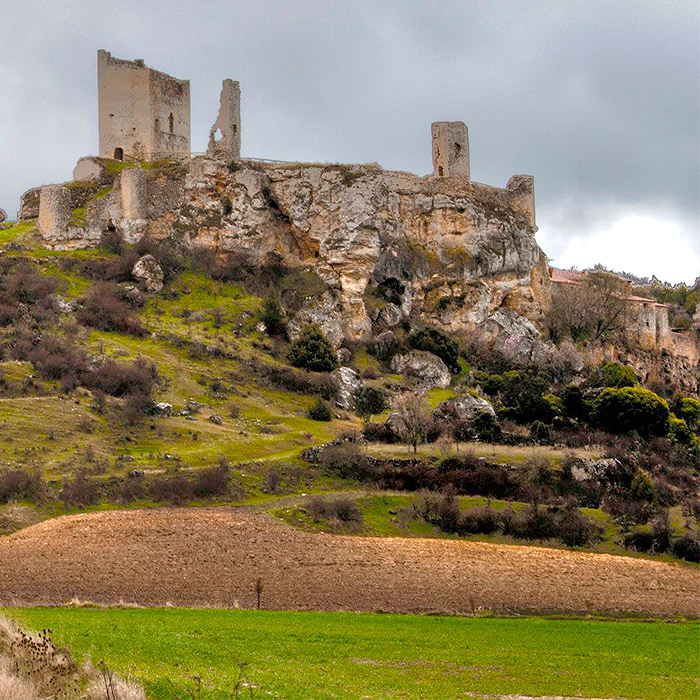 Calatañazor
Conjunto Histórico Artístico. Pueblo con sabor medieval por sus callejas empedradas, casas típicas, torre del castillo y recinto amurallado. Así que ha sido escenario en varias películas, sobresaliend...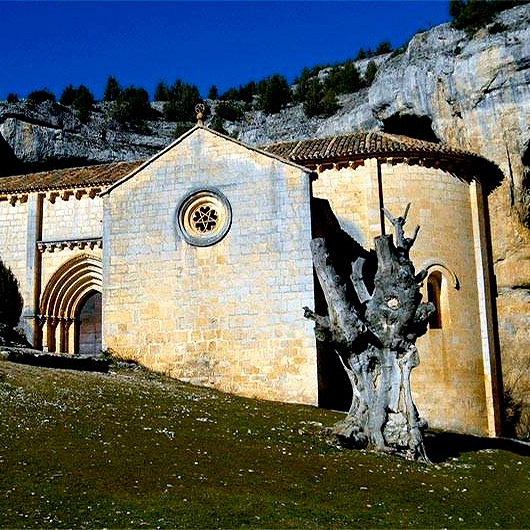 Cañón del Río Lobos
Eje del Parque Natural del río Lobos donde los buitres leonados son los reyes del aire. La Casa del Parque, en Ucero, y en enclave de la ermita templaria de San Bartolo y la Cueva Grande son carismáti...
UPCOMING EVENTS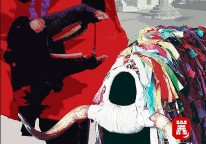 La Tarasca
En Hacinas, 26 de febrero
En el Domingo de Carnaval. Se trata de un artefacto monstruoso llevado por cuatro jóvenes cubierta con una tela y cabeza de asno. Un quinto mozo es el encargado de manejar el barandón, que es un palo...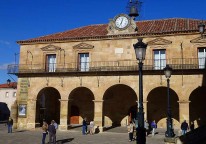 Palacio de la Audiencia Abril 2017
En Soria, del 8 al 28 de abril
A partir de 20:30 h. 8/9 DE ABRIL .– EL MAGO POP 21 DE ABRIL – "PAREJA ABIERTA" (Carmen Conessa- Víctor Ullate Roche y Lola Barroso) 25 DE ABRIL – "ZENIT" (Ramon Fontserè, Pilar Saénz, Dolors Tuneu...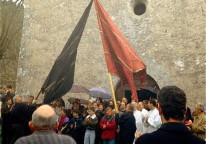 San Marcos
En San Leonardo de Yagüe, 25 de abril
Ese día se celebra una misa y es llamativo e incluso emotivo el momento en el que los vecinos de San Leonardo de Yagüe y Arganza entrecruzan sus respectivos pendones a la puerta de la ermita como símb...